Turbo! presents....
Hot Rods and Racing Cars Comics
from November 1964
courtesy of Turbo! subscriber Bradley Burns.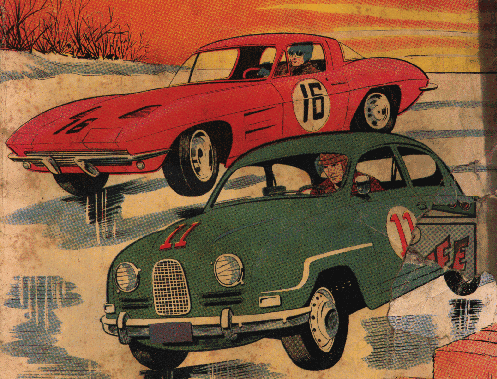 Click for The full cover sheet, depicting a bull nosed stroker leading a Corvette Stingray on the slippery bits.
---
Luckily, Charlton Comics gave a drivetrain lesson for the uninitiated. This was 1964, you know!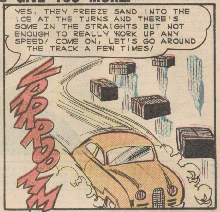 ---
---
Even the Volkswagons got pruned by the mighty three!
---
And, Charlton Comics wasn't afraid to state the obvious!
Back to Thor's Page